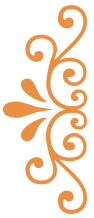 Guest house at "Siaroś" means a rest in the Tatras Poland Zakopane-Kościelisko
For those who hold peace and quiet as well as active pursuits in high regard.
Our guest house is picturesquely situated with magnificent vistas in the very centre of Kościelisko, a place whose middle name reads "the heart of Podhale".
Kościelisko – a village situated at the foot of Giewont and Czerwone Wierchy on the left, and Gubałowski and Butorowy Wierch on the right, bordering on the east with the town of Zakopane (bottom terminal of the Polana Szymoszkowa cable car), while on the west it adjoins the entrance to the Chochołowska valley, which has been visited on numerous occasions by our compatriot, John Paul II.
For your convenience we arranged comfortable single and double apartments with a special "luxury" room as well as the following rooms: double, three and four-bed rooms and three-roomed studio apartment for larger families.